Unleash the Power Within Virtual Sydney -
September 2021
One weekend can change everything!
Unleash The Power Within Live Virtual 360 Interactive Experience will help you unleash the potential inside you that the world and these crazy times have been holding you back from.
In just 4 days you'll transform your life. You will:
- Discover your power to break through any limitation,
- Overcome any challenge
- Create the quality of life you desire.
Available Categories to Promote
5 Categories ( 3 regular + 2 offers) - Commission 15% per ticket sale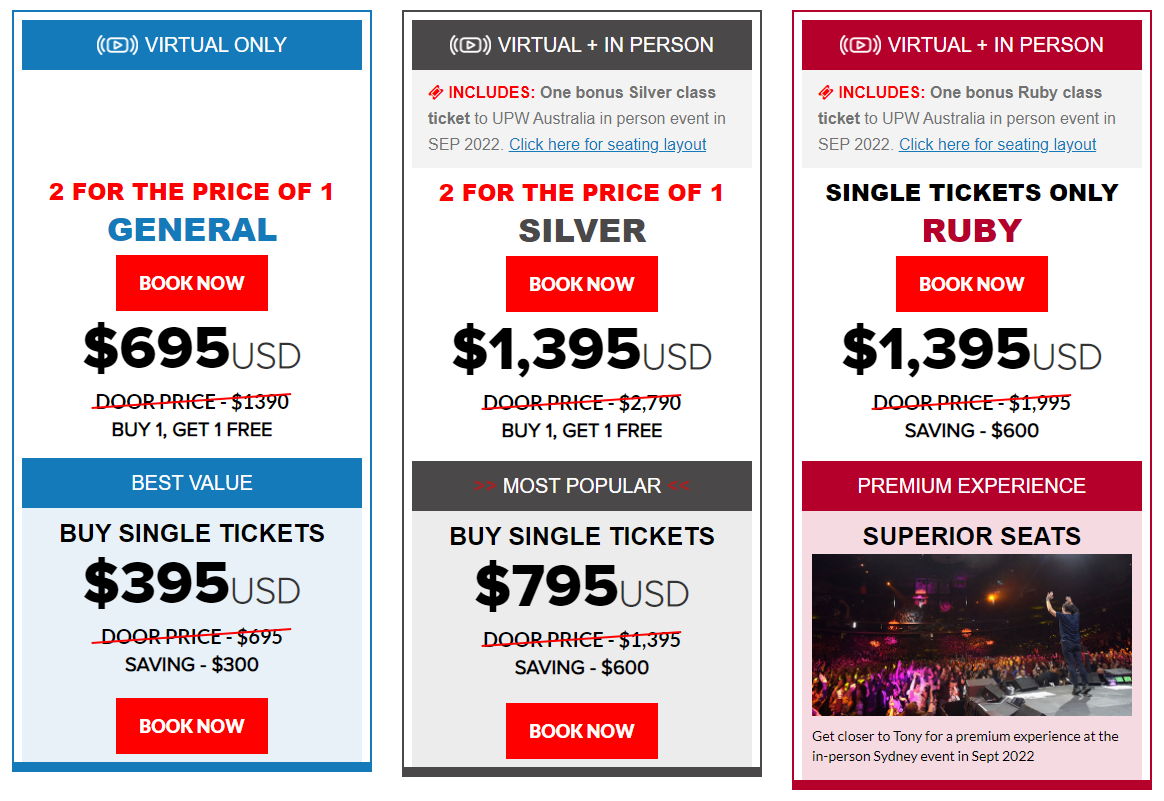 HOW TO JOIN:
- Click on the UPW Virtual Image.
- Sign up with your ThriveCart Account or Create a new one.
- Confirm your Registration.
- Now, go to "Products" TAB and under Vendors > "Success Resources" > "View Products".
- Get "Your Affiliate Link". That is the Link you need to use for Promotion..
- We will add the other category tickets to your Account.
Click the image to Join Now